Thank you for visiting LifestyleSingapore.com
We are building this site… gradually. Eventually, this will be the site that serves the community in Singapore.
'Lifestyle' is no more a word that is only for 'someone'. Everyone has a lifestyle.
Everyone deserves a lifestyle that suits him/her best.
Everyone can design his or her own lifestyle.
We want to help.
If you are a product or a service provider, we want to partner with you.
If you are a 'shopper' looking around for some kinds of product/service to enhance your life, we hope you are able to find them here.
Please let us know how we could help you.
We thank you.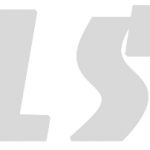 14, Robinson Road,
#08-01A,
Far East Finance Building,
Singapore 048545
O: +65 6745 6110
M: +65 96 355 388