Thank you for visiting LifestyleSingapore.com
We are building this site… gradually. Eventually, this will be the site that serves the community in Singapore.
'Lifestyle' is no more a word that is only for 'someone'. Everyone has a lifestyle.
Everyone deserves a lifestyle that suits him/her best.
Everyone can design his or her own lifestyle.
We want to help.
If you sell a product or provide a service, we want to partner with you. (Click here to find out more)
If you are a 'shopper' looking around for some kinds of product/service to enhance your life, we hope you are able to find them here.
Please let us know how we could help you.
We thank you.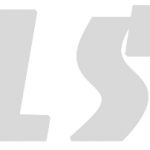 14, Robinson Road,
#08-01A,
Far East Finance Building,
Singapore 048545
O: +65 6745 6110
M: +65 96 355 388
If You Have Something To Offer
Would You Like To Join Us To Serve Our Visitors (Your Potential Customers)?
One-Of-A-Kind
Though Our Advertising Fees Start From FREE
A $10 A Year Advertising
Is Still A No-Brainer
First-Come-First-Served
(Everyone Wants To Be On Top of Any Advertising)
Dear Business Owner,
Want More Customers?
Everyone Wants To Make Use
of The Internet To Bring More Business.
But, HOW MUCH DOES IT COST?
We are sincerely inviting you to be part of the LIFESTYLE SINGAPORE family.
Everyone deserves a better life. Almost every product/service in the market is there to improve someone's well-being. That's the reason you have a business.
We understand that your shop rental is not coming down. Your staff's salary is constantly increasing. More competitions are coming up to compete with you.
But You Don't Have To Work Harder and Harder and Harder…
Get Maximum Exposure
For Your Business On The Internet
and See Your Business Increase
Easily and Quickly!
From as low as $10 a year (yes, you read it right)
You will have a Business Page exclusively for you to showcase your product or service
From the page, you can link to your own website to build your loyal customer base
You can be found in multiple categories, e.g. shopping centre, neighbourhood
You can be found in multiple lifestyle websites
If you just want to list your Business Name and your contact number, there is no cost (Free). Just contact us to tell us more.
For a 3-minute Discussion and Demonstration (on How Your Customers Will Find You on LifestyleSingapore.com).
We can be contacted at:
Tel (O): 6745 6110
Mobile: 96 355 388
Email Us: Support@LifestyleSingapore.com

We can help bring more customers to you, quicker, cheaper AND no effort from you!
We Do All The Work For You (From as low as $10 a year)
We Invite You
To Be A Part Of
LifestyleSingapore.com
More tips on growing your business . . .
Design Your Lifestyle
To Find Product / Service You Want To Make Life Easier, Click Here